EDMUS is a powerful, user-friendly database
for your Multiple Sclerosis patient records,
aimed at common medical practice
as well as medical and scientific studies.
EDMUS (now at version 5.0) is being developed
at the EDMUS Coordinating Center in Lyon, France.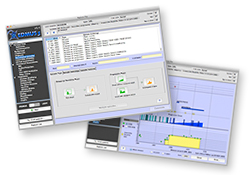 What's new?
How to best view this site?
This site was tested with Internet Explorer 6, 7 and 8; Firefox 3.5 and higher; Google Chrome; Safari 4 and 5. It requires a screen resolution of 1024 x 768 pixels or more.